Things To Do in Bozeman MT
The Bozeman Inn offers a convenient central location that is an easy drive to all the best Bozeman area attractions and activities.
We are located just minutes from some of the world's greatest skiing and river sports. Let us help you create the perfect vacation, no matter what brings you to the area, work or play.
The Bozeman Inn is walking distance to the best restaurants, shopping, art and culture that this Western gem has to offer, all with a family friendly atmosphere conveniently located right off the highway.
Basecamp for National Parks and other public lands
Staying at the Bozeman Inn, just off I-90 in Bozeman, Montana, will put you within reach of some of the country's most acclaimed and breathtaking national parks.
Yellowstone National Park
Many people use Bozeman as a jumping off point for their trip to Yellowstone National Park, just an hour and a half away. Established in 1872, 3,500-square-mile Yellowstone National Park spans a volcanic hot spot across three state lines, Wyoming, Montana and Idaho. Hundreds of animal species including antelope, elk, bears, bison and wolves roam the mountains and canyons, vibrant rivers and lush forests (with many reminders of the fires of 1988). Famed hot springs and geysers delight visitors to the park's interior.
Glacier National Park
Glacier National Park is about five hours from Bozeman. It's a great place to spend the night on your way to Glacier, and to fuel up on fine dining, shopping, groceries, and supplies before heading north. Glacier National Park was established in 1910, and  is a 1,583-sq.-mi. wilderness area in Montana's Rocky Mountains, with glacier-carved peaks and valleys running to the Canadian border. It's crossed by the mountainous Going-to-the-Sun Road. Among more than 700 miles of hiking trails, it has a route to photogenic Hidden Lake. Other activities include backpacking, cycling and camping. Diverse wildlife ranges from mountain goats to grizzly bears.
Helpful Links:
Some of the best skiing and winter sports in the world
Within an hour's drive of the Bozeman Inn you've got access to two of the best downhill ski areas in the country, in addition to world-class Nordic and cross country skiing, ice climbing, and other winter sports and activities. Let us help you along your winter adventure! Many visitors use the Bozeman Inn to stage their skiing vacation, whether they are heading over to Big Sky or out to Yellowstone National Park, or even staying local at Moonlight Basin or Bridger Bowl. Bozeman, Montana, in the wintertime is a winter wonderland and a true skier's dream come true. Many athletes and fans stay at the Bozeman Inn during the annual International Ice Climbing Festival, as some events take place right across the street at the county fairgrounds.
Helpful Links:
Big Sky country with a touch of metropolitan flair
One of the great up and coming towns of the Western states, Bozeman is now home to fine dining, fine art galleries, upscale dude ranches, and some of the best guides and outfitters in the state. Tourists, business travelers, family friends and visitors of all stripes will be blown away by the diversity of Bozeman's restaurant and gallery scene, the shopping, the outdoor recreation opportunities, and the ideal weather. The relatively temperate climate of Bozeman allows you to get out in the mountains nearby for climbing, fly fishing, boating, mountain biking, hiking, bird watching, and more year round.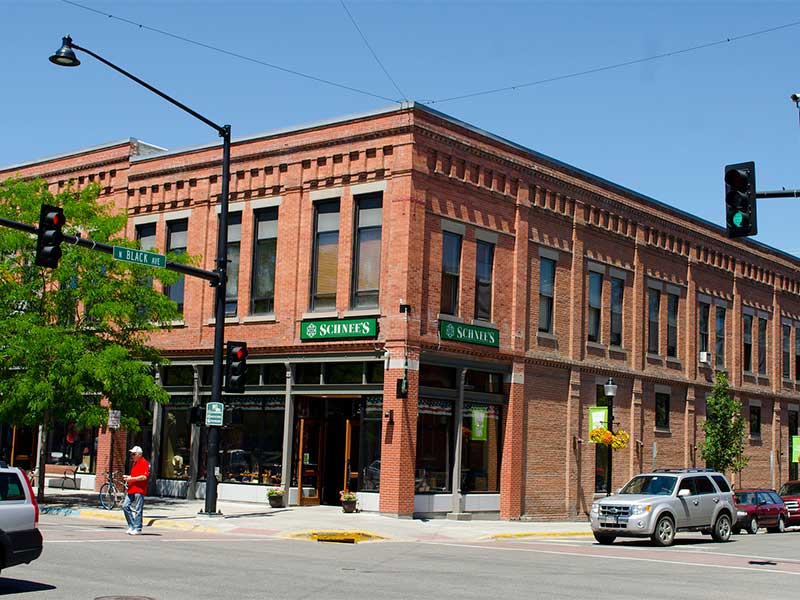 A hunters and anglers paradise
Our hunters are some of our most cherished annual guests, taking advantage of some of the best big game and upland game hunting in the world right out our back yard. In-state and out-of-state hunters love the convenience, affordability and family friendly attitude of the Bozeman Inn, and our fully furnished rooms with all the amenities helps make life easy on either side of a big hunt. Let us help you find a guide for fly fishing or hunting in the Bozeman area.
Additional Links around Montana & Bozeman
Regional Area Links