A classic Inn, reinvented
The Bozeman Inn is a slice of old Bozeman, updated for the modern traveler.
Within walking distance of Main Street and conveniently located right off Interstate 90, the Bozeman Inn is one of the most iconic, yet one of the most affordable and down-to-earth motels in Bozeman, Montana. We've retained the old Bozeman charm while keeping up with what our guests need and deserve when visiting the Gallatin valley, no matter the purpose of your stay.
Our updated amenities and personal service allow you to experience a convenient and carefree lodging experience all year long. Every season of the year we host individuals and families just like you for some of the best recreation, dining, sightseeing, hunting and fishing, and touring the great national parks and open spaces of the American West.
Other hotels in Bozeman simply can't beat our location near all the best downtown attractions as well as access to the highway, which will take you on the road toward your next adventure. Visit our attractions page for all the beta on great outdoor activities and things to do nearby that attract guests from around the world. Check rates and availability now to book one of the most convenient and affordable rooms in Bozeman.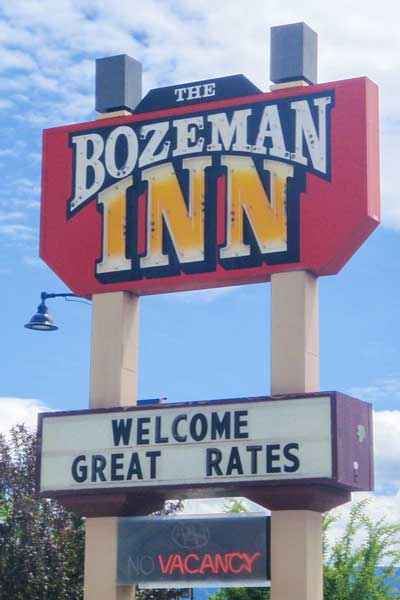 "Great value and location for a Yellowstone trip"

Very friendly and efficient staff. Rims cleaned and restocked daily. Old feel to the place, but rooms are clean and comfortable and the price and location are great, especially if you're flying through Bozeman and visiting Yellowstone. Several restaurants in walking distance (barbecue!) and many more a short drive away

"Quick access to Bridger Bowl"

The location and price were just what we wanted. Close to interstate and very good access to the ski area.

"Bozeman Inn Good Value"

Loved the set up of the room and lazy boy recliner to watch TV . Microwave and refrigerator all for a bargain price

Nice family room with 3 beds, 2 private bedrooms - great price.

Loved this place. For the price, the room was awesome! Everyone slept great and we had a wonderful time. 7 people in one room with 2 bedrooms & 3 beds.
Come for the convenience, stay for the quality
If you haven't stayed with us in a while, you'll be blown away by our updates and improvements! Despite our classic road sign and off-highway location, we're much more than your basic inn.
Just a few of our many amenities include:
Internet
Coffeemaker, Hair Dryer, Refrigerator and Microwave in every room
Laundry Facilities
Rollaway Beds (extra guests per room may carry an additional fee)
Cribs (upon request)
Iron and Ironing Board (upon request)
Ample parking on site
Walking distance to downtown
Front desk staff available to help you plan your vacation
Multiple restaurants, coffee shops and grocery stores nearby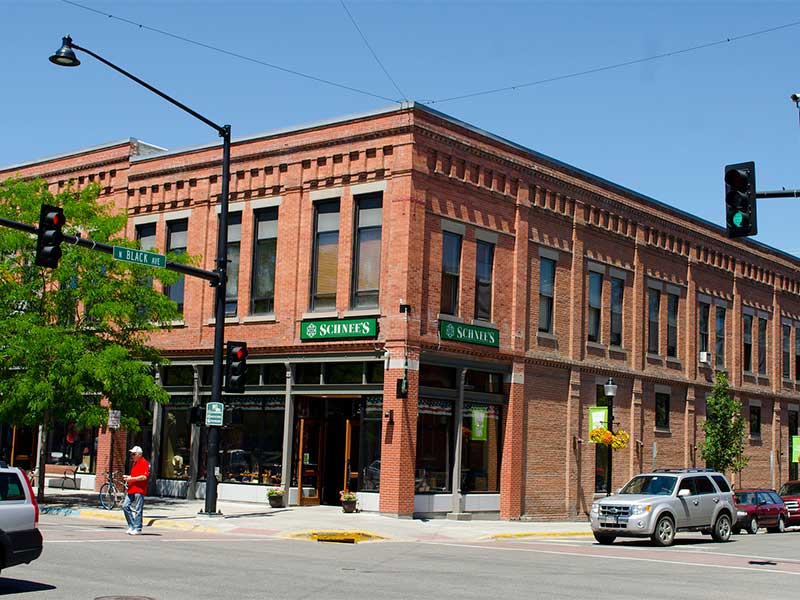 Thank you for your interest in the Bozeman Inn!
We offer seasonal discounts and card member discounts.
And, the Bozeman Inn offers one of the most affordable standard rates in Bozeman area.
Extended Stay Rates are available (October – April), and many of our guests take advantage of the convenience and safety of our location for extended business and hunting trips to the area. Please call for weekly and monthly rates.
Card Member Discounts
AAA & AARP rates are available. If you book online you must show your membership card upon check in.